See the list below for access to resources, tools, information and programs to help you grow your business.
Leveraging AI to Create Amazing Content
In a world where technology evolves at breakneck speed, Artificial Intelligence (AI) has emerged as the game-changer for industries across the spectrum. For content creators and marketers, AI is the catalyst that fuels innovation and supercharges content creation.
Meet the Revolutionary ChatGPT:
At the forefront of AI-driven content creation is ChatGPT. In this insightful journey, we'll show you how ChatGPT can be your ultimate ally in crafting exceptional content.
The real beauty of AI content creation is automation. It slashes the time and effort needed to produce diverse content assets. This gives you the freedom to focus on refining and customising content to align perfectly with your brand.
AI, with ChatGPT as its vanguard, arms content creators and marketers with a potent tool. The key to unlocking this creative powerhouse lies in crafting the perfect AI prompt. Dive into our AI Prompt Checklists and embark on your journey to crafting phenomenal content with ease.
Unlocking Clarity for Your Business with Shifft
In the world of small business ownership and entrepreneurship, one of the most common challenges we face is a lack of clarity around our product and service offerings. If you're a small business owner or a solopreneur, this might sound all too familiar. In the fast-paced landscape of the business world, the importance of a clear and concise message cannot be overstated.
At Shifft, we understand the significance of clarity in your business and I'm here to guide you on your path to uncovering the true essence of your product and service offerings.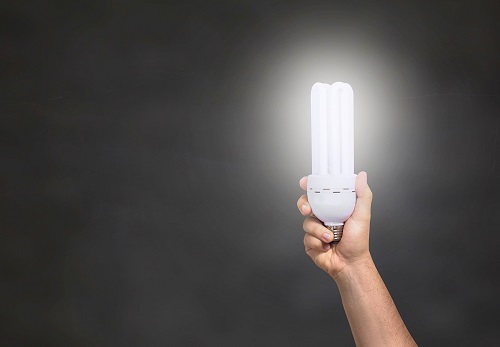 The Challenge of Clarity:
Lack of clarity around your offerings can present several challenges:
1. Confused Potential Clients: Unclear messaging often leaves potential clients bewildered, making it difficult for them to grasp what you provide.
2. Pricing Confusion: Not having a well-defined pricing strategy can lead to missed opportunities or undercharging for your valuable services.
3. Inconsistent Services: Offering a broad array of services without a clear focus can dilute your brand and hinder your ability to stand out in the market.
Our service is designed to empower you with the clarity you need to excel in your industry. Here's how we do it:
1. Strategic Insights: We work closely with you to unearth the core strengths of your product or service. Together, we define your unique value proposition, ensuring you stand out in a crowded market.
2. Tailored Packages and Pricing: We help you structure product and service packages that resonate with your target audience. Strategic pricing ensures that your offerings are both competitive and profitable.
3. Streamlined Messaging: With a clear understanding of your offerings, we refine your messaging to connect with your ideal customers, enhancing your brand's visibility and appeal.
4. Customised Solutions: We recognize that every business is unique. Our approach is not one-size-fits-all; we tailor our strategies to meet your specific needs.
Exclusive Offer for Bx Networking Members:
Our usual price of $1500 plus GST is now available to Bx Networking members at a special rate of $1200 plus GST.
What's Included in the Business Clarity Service:
- A comprehensive 2-hour one-to-one workshop, personally guided by Russell Cummings including a concise summary and tailored action plans. In this session, we will get clarity around your offer and how you communicate that to others and develop a basic structure for product/service packages and pricing. Our aim is to give yu clarity so that you can answer "What do you do?" questions in a concise, confident manner.
- Pre-work to prepare you for the workshop, ensuring every minute is maximized for your benefit.
- A wealth of additional resources tailored to your specific needs, aiding you in implementing the strategies and insights gained during our session.
This exclusive offer is our way of supporting your journey towards business clarity. Together, we'll create a roadmap to success, refine your offerings, and ensure your business is on the path to greater profitability and recognition.
Don't miss out on this opportunity to work with Russ. Contact him today to schedule your Business Clarity workshop and take advantage of this limited-time offer. Your business transformation begins here at Shifft.
NAVIGATING AUSTRALIA'S WORKFORCE CRISIS: INSIGHTS AND SOLUTIONS FOR BUSINESSES
In 2013, the Boston Consulting Group conducted a global study titled the "Global Workforce Crisis," revealing a startling projection for many countries, including Australia. The research pointed to an impending shortage of skilled workers due to shifts in population demographics, a crisis estimated to manifest around 2020. The onset of the COVID-19 pandemic accelerated this reality, leaving businesses across Australia grappling with a severe shortage of skilled workers.
Navigating Australia's Workforce Crisis: Insights and Solutions for Businesses
As small business owners and managers, you understand that your workforce is the backbone of your enterprise. Your employees drive your operations, engage with customers, and contribute to your company's growth. In today's ever-evolving work landscape, managing your workforce effectively is crucial for long-term success. However, workforce challenges can be daunting.
Globally, businesses are grappling with a workforce crisis, and Australia is no exception. The pandemic accelerated workforce challenges, with issues like recruitment, retention, and employee engagement taking center stage. Small businesses, in particular, face unique hurdles. That's where our Workforce Crisis Diagnostic can make a world of difference.
Managing a small business in today's workforce landscape is no easy task, but you don't have to navigate it alone.
Our Workforce Crisis Diagnostic, aligned with global best practices, empowers you to take control of your workforce's future. By evaluating and addressing these key factors, you can unlock the full potential of your business and build a resilient, engaged, and high-performing workforce.
Invest in your workforce, invest in your business, and invest in your success. Discover the power of our Workforce Crisis Diagnostic today.
TIME AND PRIORITY MANAGEMENT
Time and priority management is the process of managing the choices we make regarding the things we do within the time available such that we can maximize the fulfillment and results we achieve. We all have 168 hours to use in a week and some seem to use those hours more effectively than others.
Unlock the Secrets to High-Performing Leadership
The 2023 Mindshop Business Leader Report for Small Business Owners
Are you looking to elevate your leadership skills and take your business to the next level in 2023? Look no further than the Mindshop Business Leader Report.
This report is packed with valuable insights and advice from successful business leaders. It's designed to help you become a high-performing leader, and create a roadmap to success for your business.
Here are just a few of the highlights you can expect from this year's report:
1. What it takes to be a high performing leader Learn what sets top-performing leaders apart from the rest. Discover the key qualities and skills that you need to develop to take your leadership to the next level. 2. Four pillars of success: trends, leadership, implementation & performance Explore the four essential pillars of success in today's business landscape. From staying on top of the latest trends to implementing effective strategies, this report covers all the bases. 3. Peer tips & insights: resilience, productivity, capacity & managing a hybrid workforce Get invaluable tips and insights from fellow business leaders on how to stay resilient in the face of challenges, boost productivity, manage capacity, and navigate a hybrid workforce. 4. How to reset, reskill and refire in 2023 Discover how to hit the reset button on your business, and develop the skills and strategies you need to thrive in the year ahead. 5. Business leaders' top themes for the year Stay ahead of the curve with insights into the top trends and themes that business leaders will be focusing on in the coming year. 6. Implementing environmental, social & governance (ESG) strategies Learn how to implement ESG strategies to improve your business's environmental impact, build a more socially responsible organization, and enhance your corporate governance.
Don't miss out on the valuable insights and advice in the Mindshop Business Leader Report. Download your copy today and take the first step towards becoming a high-performing leader in 2023.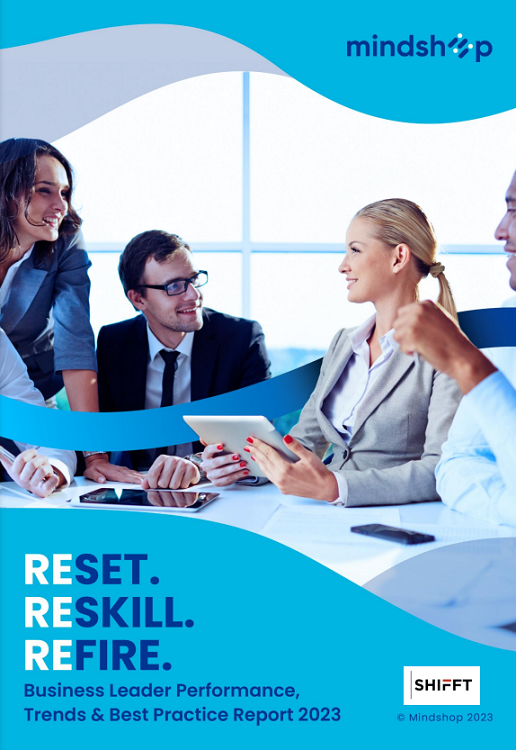 Unleash Your Leadership Potential with Our Revolutionary Vision Map Tool - 2023 Edition
Business owners, get ready to unlock your full leadership potential in 2023 and beyond! Our Leadership Vision Map tool is here to help you build a vision for success and set yourself apart from the competition.
In today's fast-paced and challenging business environment, having strong leadership skills is more important than ever.
Our online template makes it easy for you to create a personalized leadership plan that addresses your unique strengths and areas for improvement.
Watch our informative video and review our attached PowerPoint presentation to learn how to use our tool to define critical components of your leadership vision. Plus, take advantage of our Diagnostics to assess your current leadership status and identify areas for growth.
Don't let the current climate hold you back. With our Leadership Vision Map, you can take charge of your future and elevate your leadership game to new heights.
Start building your plan for success today!
2022 has been a challenging year for many business, especially those in a high growth phase where the challenges of supply chain, access to labour and skills and emerging technology has pushed many owners to the limit testing their personal resilience.
These challenges have been magnified for business owners whose businesses have plateaued or declined in the last 2 years.
However, it's also set a platform from which many businesses will be able to springboard from in 2023. Many businesses have realised that they can adapt and "pivot" quickly to address changing business conditions and can use this to stay ahead of the game.
The last 3 years of disruption and uncertainty have caused issues for many but have also created some amazing opportunities, for example:
■ The move to digital service delivery means that its even more feasible to service a global audience; ■ The Pandemic has forced some of your competitors out of the market and will create opportunities for you to acquire smaller businesses and extend your reach or product offering; ■ Baby Boomers are leaving the workforce creating a global skills shortage (predicted by Boston Consulting in 2013) and making it even more important to focus on attraction and retention strategies. This can be a competitive advantage. ■ The challenges of reduced access to labour have meant that some businesses have been able to focus on improving efficiency and productivity to reduce their reliance on labour, especially when this process improvement is aligned with leveraged tech strategies.
Whether your business has been thriving, plateauing or declining in 2022, now is the time to start planning for 2023 - NOW...not in February 2023 - so that you start putting the right strategies in place to take advantage of the opportunities that will emerge.
We will continue to produce resources on this topic that will help you to take 2023 and make it a year of unparalleled success. Make sure you subscribe to our regular updates to keep you abreast of new insights, trends, tools and programs to support you in your journey.
7 Key Business Trends for 2023
PINPOINT KEY ISSUES & OPPORTUNITIES
When was the last time you reviewed the health of your business? It's easy to get caught up in day-to-day operations, but it's essential to take time to work on, as well as in your business. Don't wait for the 'right time' to review your performance. Too often we spend months getting ready, only to have opportunities pass us by. Take advantage of the chance to address minor ailments before they lead to bigger problems in this highly practical and productive 2-hour intensive 'Business Accelerator Program' session with Russell Cummings who will bring 37 years of business coaching experience to the your business.
90 DAY CONTACT PROGRAM GUIDE
Are you struggling to strike a balance between nurturing existing client relationships and reaching out to new prospects and referral sources? We've got just the solution for you - our 90 Day Contact Program! Our program is straightforward, efficient, and grounded in a proven methodology that can help you build and maintain relationships with both current clients and new prospects. With a structured and personalized contact program in place, you'll be able to stay top of mind with your clients and prospects, leading to more referrals and new business. Our instructional video and template provide step-by-step guidance, practical advice, and real-world examples that you can put into practice right away. You'll learn how to tailor your approach to each client and prospect, ensuring that your communications are relevant, engaging, and effective. Designed for small business owners, our 90 Day Contact Program can help take your client relationships and prospecting efforts to the next level. It's user-friendly, impactful, and you can start implementing it immediately. Don't wait any longer - sign up now to download our FREE program and start building stronger relationships with your clients and prospects today!
EP# 1: BUILDING TRUST & AUTHORITY IN THE DIGITAL SPACE
Building the like, know and trust factor with your clients and customers is an important part of business. In the digital age, it takes longer to build trust and is easier to break it.
In the first episode of The Digital Approach Podcast, we talk with Russell Cummings, the founder of Shifft, who is a business management consultant with over 36 years of experience in business.
We take a deep look at what it takes to build trust and authority in the digital space and create authentically to grow the relationships with your customers. This will help you build a strong foundation of trust to keep your customers with you longer.
NOVEMBER 2021 - SALES FOR GROWTH
Are you a small business owner looking to grow your sales but not sure where to start? Look no further than our Sales for Growth five-part video training program! Sales skills and processes are critical to any growth program, and our expert instructors will guide you through each module, providing practical advice and real-world examples that you can apply to your business right away. Our comprehensive course covers all aspects of sales, including sales foundations, cold calling, the sales meeting, solutions, closing and objections, and simple sales systems. You'll learn how to lift your conversion rates by 30-50% and even 100%+, making a massive impact on your business with more sales for less effort!
ASSESS YOUR SALES SKILLS - FREE DIAGNOSTIC Unsure of what Sales Skills you need to work on? Complete our quick Sales Diagnostic to give you a different perspective. Answer 25 simple questions (no confidential information required) to determine the gaps in your sale skills. CLICK HERE FOR THE DIAGNOSTIC
FREE BUSINESS AND PERSONAL DIAGNOSTIC TOOLS
Diagnostics are straightforward instruments that can help you obtain valuable insights into your personal management style or business. By answering a set of questions, the Diagnostic tool analyzes your responses and generates suggestions. Your answers and information are kept confidential between you and Russell Cummings, Coach.
We have grouped the Diagnostic tests into 2 categories: