See the list below for access to resources, tools, information and programs to help you grow your business.
30 AUGUST 2022 - GOLD COAST BUSINESS LEADERS WORKSHOP #6 - GROWTH & PROFIT - THE EVOLVED CUSTOMER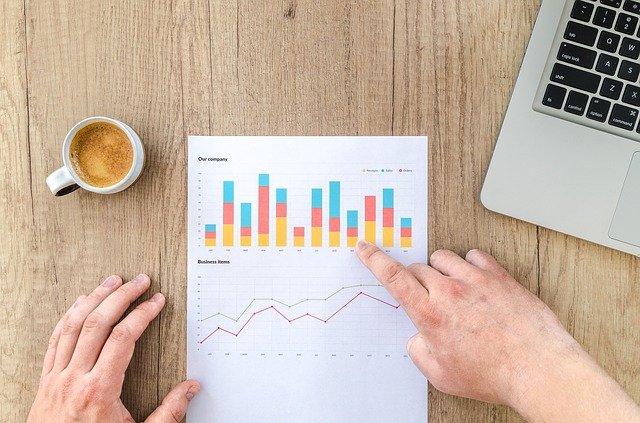 Building on our previous workshops, this session will focus on understanding that client expectations are changing and our clients are evolving in terms of their wants, needs and expectations.
Use our third workshop for 2022 to work on understanding what your evolved customers want and matching this to growth and marketing strategies that work. We will explore how do you scale for growth and where are the profit opportunities for you in your business.
An event not to miss so please ensure you register now.
Register your place now to ensure you are armed with the latest strategies to successfully navigate the road forward in 2022. This event will be held at the Mermaid Waters Hotel on Markeri Street and is a private function.
Facilitated by Russell Cummings (SHIFFT) and Denise Maloney (Coffee News Australia) this will be a fantastic opportunity to reset and walk away with a wealth of practical ideas and strategies for a successful year ahead.
There is a small charge to cover venue and catering.
February 2022 - Business Leaders and Advisors Surveys
The annual Mindshop Business Surveys for 2022 are below. If you operate or manage a business then make sure that you download a copy of the Business Leaders Survey.
If you run an Advisory Business then you might also want a copy of the Business Advisors Report.
90 DAY CONTACT PROGRAM GUIDE
Subscribe to our 6-part Video series where we explore a range of marketing issues from basic concepts to product strategies, to pricing, to traditional marketing, and digital marketing. Each module has a comprehensive video, templates and additional resources. After Module #1, you will be sent a new module via email every 5 days to give you time to view and implement the content.
EP# 1: BUILDING TRUST & AUTHORITY IN THE DIGITAL SPACE
Building the like, know and trust factor with your clients and customers is an important part of business. In the digital age, it takes longer to build trust and is easier to break it.
In the first episode of The Digital Approach Podcast, we talk with Russell Cummings, the founder of Shifft, who is a business management consultant with over 36 years of experience in business.
We take a deep look at what it takes to build trust and authority in the digital space and create authentically to grow the relationships with your customers. This will help you build a strong foundation of trust to keep your customers with you longer.
NOVEMBER 2021 - SALES FOR GROWTH
Sales skills and processes are critical to any growth program. Lifting your conversion rates by 30-50% and even 100%+ can have a massive impact on your business - more sales for less effort!
My experience is that many "sales people" think they are doing a good job but its only when they are benchmarked against a "sales professional" that the differences are starkly emphasised.
Lifting your sales skills is one of the easiest and most beneficial skills for any business to improve but skills are only part of the change that needs to be made. Building a strong sales culture, good processes and tools are essential to make the best of the improving sales skills.
This FREE short course is focused on building some sales skills and briefly touches ion some of the more strategic issues.
ASSESS YOUR SALES SKILLS - FREE DIAGNOSTIC Unsure of what Sales Skills you need to work on? Complete our quick Sales Diagnostic to give you a different perspective. Answer 25 simple questions (no confidential information required) to determine the gaps in your sale skills. CLICK HERE FOR THE DIAGNOSTIC
FREE BUSINESS AND PERSONAL DIAGNOSTIC TOOLS
Diagnostics are simple tools for you to gain some insights into your businesses or personal management style. You simply answer a series of questions and the Diagnostic tool evaluates your answers and provides recommendations.
All answers and information are confidential between yourself and Russell Cummings, Coach.
We have grouped the Diagnostic tests into 2 categories:
Growth Profit Marketing Family Business Innovation Survival Change Success Profit/Efficiency Sales
Leadership Personal Change Success Life Balance Personal Resilience
NOVEMBER 2020 - SHIFFT TIME TO THRIVE GUIDE
DOWNLOAD YOUR COPY OF THE SHIFFT "TIME TO THRIVE" GUIDE HERE
Now is the time to start planning for your business to "Grow and Thrive". Click the links below to download your copy of our "Time to Thrive" Guide and bonus checklist.
TIME TO THRIVE RECORDED WEBINAR