Leadership Vision Map 2023
Building a vision for your Leadership in 2023 is an important component of setting yourself and yAour business up for success. Given the current climate of anxiety, stress, overwork and the challenges of attracting and retaining quality skilled people, I believe that Leadership could become a key competitive advantage in 2023 and beyond. Start your Leadership Plan by using our Leadership Vision Map to define some critical components. It's all explained in the video and attached PowerPoint presentation. You will also find links to our Diagnostics that may help with an assessment of where you are now.
Understand your Business and build a plan
If you are a small business owner or solopreneur the leverage your time and energy by using our Business Accelerator Program to give you a deeper understanding of the key issues and to help you build a clear plan to address them.
Understand your key issues
The first step in the planning process is to understand where you are NOW. A simple way to do this is to leverage our free Business Diagnostic Tools to understand the key issues impacting your business from a number of perspectives. There are 19 Diagnostics to choose from and you can do any or all of them - its your choice. If you only do one Diagnostic them my suggestion is that you do the Growth and Profit Diagnostic. Each diagnostic will ask you a series of simple questions and you will give your response a s a rating. There is no need to divulge commercially sensitive information and all assessments are confidential between yourself and Russ Cummings.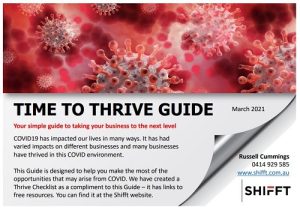 This comprehensive guide will step you through the process of setting your business up to thrive in 2023. Use this in conjunction with our Time to Thrive Checklist (below).
Time To Thrive Guide Checklist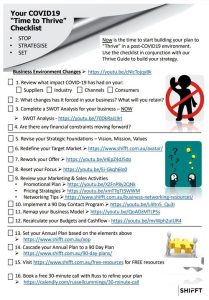 Use this checklist and the links to various resources (including the Time to Thrive Guide) to work through the process of working on your business for 2023.
Time To Thrive Recorded Webinar
Watch this insightful webinar on making the most of your business in 2023
Subscribe to our 6-part Video series where we explore a range of marketing issues from basic concepts to product strategies, to pricing, to traditional marketing and digital marketing.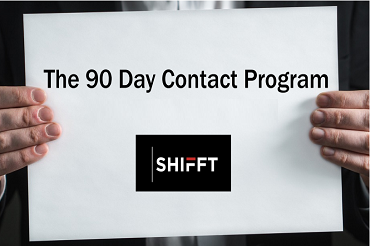 The One thing you MUST do to grow your business is establish a 90 DAY CONTACT PROGRAM.
Simple Sales Skills Course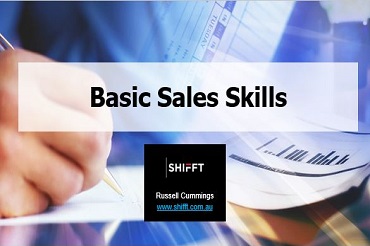 Subscribe to our FREE 5-part Video training series focused on improving your sales skills using proven techniques and processes.