MAKING THE BEST USE OF VAS
In this short 30 minute webinar, Russell will cover the essential elements of finding, hiring and working closely with a Virtual Assistant to improve your productivity and theirs.
Delivered by: Russell Cummings / Date: 9th September 2014 - 5:00PM EST / Duration: 30 minutes
MAKING THE BEST USE OF VASRECORDED WEBINAR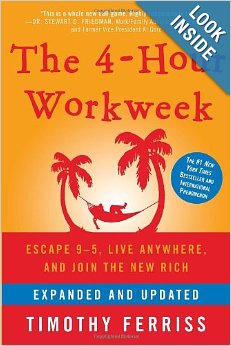 Forget the old concept of retirement and the rest of the deferred-life plan–there is no need to wait and every reason not to, especially in unpredictable economic times. Whether your dream is escaping the rat race, experiencing high-end world travel, earning a monthly five-figure income with zero management, or just living more and working less, The 4-Hour Workweek is the blueprint.