WORKSHOP #2 - LIFTING YOUR PERSONAL PRODUCTIVITY
Welcome to the Resources page for the second Gold Coast Business Leaders Workshop where we focused on improving your personal productivity. Below you will find links to the PowerPoint Slides, videos, books, diagnostics and templates that we discussed during the session. If you have any questions do hesitate to contact me. Russ
These are the slides that were used on the day.
Links to related videos from the workshops.
HOW GREAT LEADERS INSPIRE ACTION
4 THINGS STRATEGY FOR TIME MANAGEMENT
Click to download template.
MAKING THE BEST USE OF VIRTUAL ASSISTANTS (VAS)
In this short 30 minute webinar, Russell will cover the essential elements of finding, hiring and working closely with a Virtual Assistant to improve your productivity and theirs.
HOW TO FIND AND LEVERAGE A VIRTUAL ASSISTANT (OR TWO) IN YOUR BUSINESS
This webinar explains how to create a simple process to find and manage Virtual Assistants in your business.
THE PROCESS OF HIRING A VIRTUAL ASSISTANT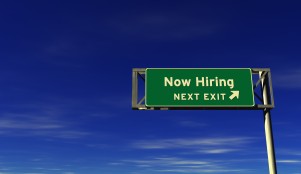 The process of searching for a VA for your business is fairly easy (it worked well for me!) and is similar to recruiting an assistant locally. The only difference is that 100% of the process is done online – tests or surveys are conducted electronically and candidates are interviewed via VOIP services like Skype.
DFU VIRTUAL ASSISTANT RECRUITNG

if you are keen to find a VA but don't have the time then contact Clayton Navarro, VA World Outsourcing – 0407015492 – www.vaworldoutsourcing.com
Click the button for more information.